The convention stage in Santa Elena, Argentina. The theme for the convention is service in mission. The convention opened with a devotion based off of Acts 1:8, "you will be my witnesses..."
Cristian Rautenberg, President of the Evangelical Lutheran Church in Chile, and Deaconess Valario who works in Paraguay, hold a clock that says, "My times are in your hands." Psalm 31:15. This clock was made by the IELCHI because of the earthquake in Chile and LCMS WR-HC's response to it.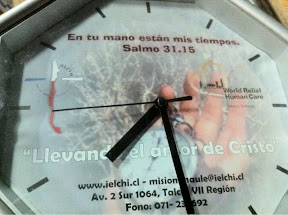 The Lutheran church in Chile greatly appreciated the LCMS' response to the earthquake last year.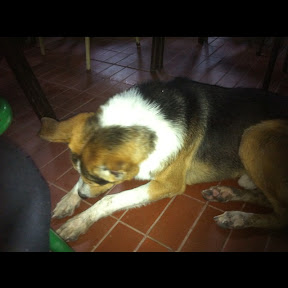 The dog that wandered off the street and decided to lay at my feet during the convention.
Other local creatures...
A building along the street on way to the convention ...
More later
-Posted using BlogPress from my iPhone
Location:Ruta Nacional 12,,Argentina